8TH EPTA IRELAND PIANO FESTIVAL
10th – 12th May 2019
Adjudicator Dr David Mooney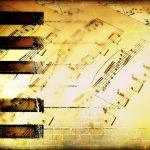 The aim of this festival is to create a positive performance environment for pianists, which will encourage excellence in a constructive, supportive and meaningful way. The festival focuses on 5th and 6th class primary students all the way through to 6th year secondary students. Competitions are scheduled in a way that allows time for adjudicator feedback.
The festival takes place in the National Concert Hall, Earlsfort Terrace, Dublin 2.
EPTA Ireland is delighted to continue a cross border initiative with EPTA Belfast. The winner of each category in the EPTA Ireland Piano Festival will be offered an opportunity to play alongside the regional winners of the EPTA UK Piano Competition 2018 in the First Presbyterian Church, Rosemary Street, Belfast . EPTA Ireland would like to thank John McParland for this wonderful invitation.
---
COAKLEY FULLER PERPETUAL PRIZE
This award will be presented for the best performance of a Baroque piece throughout the Festival
EPTA FESTIVAL CUP
This award will be presented for the best overall performance throughout the Festival
ENTRY FEE APPLICABLE FOR ALL COMPETITIONS
€20
€16 for students of EPTA members
OPEN REPERTOIRE COMPETITIONS
Open to pianists in 5th and 6th class primary school and all pianists in secondary school with a separate competition for each year.
Fifth and Sixth Classes
Repertoire: 1 piece of own choice, not exceeding 3 minutes
First, Second and Third Years
Repertoire: 1 piece of own choice, not exceeding 5 minutes
Fourth, Fifth and Sixth Years
Repertoire: 1 piece of own choice, not exceeding 7 minutes
PIANO DUET COMPETITIONS

Junior Piano Duet      Open to pianists in fifth and sixth class
Repertoire: 1 Piece of Own Choice, not exceeding 3 minutes
Intermediate Piano Duet   Open to pianists in first, second and third year
Repertoire: 1 piece of Own Choice, not exceeding 5 minutes
Senior Piano Duet      Open to all pianists in fourth, fifth and sixth year
Repertoire: 1 Piece of Own Choice, not exceeding 7 minutes

CONTEMPORARY IRISH MUSIC COMPETITIONS
Sponsored by the Contemporary Music Centre, Ireland 
Junior Competition   Open to pianists in fifth and sixth class
Repertoire: 1 piece of own choice from CMC Catalogue, not exceeding 3 minutes
Intermediate Competition  Open to pianists in first, second and third year
Repertoire: 1 piece of own choice from CMC Catalogue
Duration: Maximum 5 minutes
First Place: €50 prize

Senior Competition   Open to pianists in fourth, fifth and sixth year
Repertoire: 1 piece of own choice from CMC Catalogue
Duration: Maximum 7 minutes
First Place: €100 prize