"Children's Corner Suite – for Children?!!!"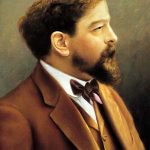 On Sunday 12th November 2017 Therese Fahy will give a lecture-recital in Sandford Parish Church,  Sandford Road, Dublin 6  at 3 pm.  Please note change of venue.
Event is free to EPTA Members, Non-members €10 and students €5
Thérèse Fahy
Biography
Dublin-born Thérèse Fahy, one of Ireland's foremost pianists, enjoys an active performing and teaching career at home and abroad. Her regular recital and concerto appearances throughout Europe and the United States have met with critical acclaim, as have her numerous broadcasts for both RTÉ and BBC.
In recent seasons, Thérèse has toured the east coast of the United States, with a recital-programme of solo Irish contemporary piano music supported by Culture Ireland and the Fulbright Commission, and in 2012 with performances of the 24 Debussy Préludes, to celebrate the 150th anniversary of the composer's birth. This programme was toured extensively through Europe and Ireland through 2012.
Other engagements over the last 5 years have included solo recitals, lecture-recitals and masterclasses in France, UK, Italy, Poland, Spain, USA, the Czech Republic, Holland, Israel, Ethiopia and Ireland, as well as serving on the international juries of the Dublin International Piano Competition, the Manchester International Concerto Competition in Great Britain, and the prestigious Baltic International Piano Competition. In 2015, Therese Fahy served on the jury of the Scriabin Piano Competition, Grosseto, Italy, and had a return invitation to the Dublin International Piano Competition jury in May 2015.
Thérèse Fahy, as the only professional Irish pianist to specialise in the performance of French music, has performed the complete works for solo piano by Debussy at Dublin's Hugh Lane Gallery, in addition to many performances of works by Debussy and Ravel throughout Ireland. She has also recorded a documentary, 'The Snow is Dancing', on his life and piano music for Ireland's national broadcasting station, RTE Lyric FM.
She is particularly identified with the performance of Olivier Messiaen's piano music, having given the Irish premieres of Reveil des Oiseaux (2008) with the National Symphony Orchestra of Ireland, under its Principal Conductor, Gerhard Markson, at Dublin's National Concert Hall, and, Visions de l'Amen (1990) for two pianos. In 2001, she curated a four-day international Messiaen Festival at the National Gallery of Ireland, centred round the 60th anniversary of the first performance of Quartet for the End of Time. Her performances of the solo works of Messiaen have been described by The Irish Times as a "tour de force".
In 2014, Thérèse received a major Music Project Award from the Arts Council for her especially commissioned collection of six solo piano pieces for small hands, entitled Handprint, from Irish composers Bill Whelan, Raymond Deane, Siobhan Cleary, Michael Holohan, Grainne Mulvey and Benjamin Dwyer. The world première recital of all six pieces was an acclaimed highlight of the New Music Dublin Festival in March 2014, followed by a uniquely curated series (Handprint: Before and Beyond, incorporating each new piece into a non-contemporary recital setting) in Dublin's Hugh Lane Gallery. The Handprint Collection was recorded by RTE Lyric FM, and was broadcast over six weeks at the end of 2014.
Next year, one hundred years after the death of Claude Debussy, Thérèse Fahy, with the support of another Music Project Award from the Arts Council, will bring an exciting festival to the National Concert Hall, Dublin in May and June 2018, and the Centre Culturel Irlandais, Paris in October 2018. Entitled 'Ireland's Tombeau to Debussy' ,the series of three concerts in both cities will include world-premières of seven newly-commissioned Irish works inspired by Debussy, as well as performances of the original 1920 'Tombeau de Debussy', interwoven with Debussy's own masterpieces. Thérèse has also been invited to perform a solo recital at Debussy's birthplace, La Maison Natale de Claude Debussy, on March 25th 2018, the anniversary of the composer's death.
A graduate of Trinity College Dublin, a Fulbright scholar and a French Government scholar, Thérèse Fahy is Professor of Piano at the Royal Irish Academy of Music, and served as Director of Chamber Music there from 2000 to 2010. Her students have been Finalists in many international competitions, including the Shanghai International Piano Competition, Hammamatsu International Piano Competition, EU International Piano Competition, the Hong Kong International Piano Competition, and First Prizewinners at the Maria Canals Competition in Barcelona (2012) and the Beethoven Competition in Bonn (2013).